Win a Sony eReader and join the celebration of Lions' Pride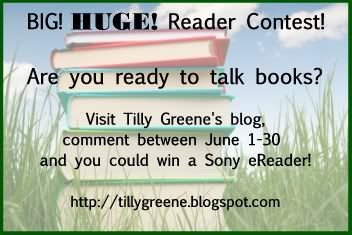 Lions' Pride
releases in print on July 6. (I bet you're sick of hearing that by now.) To celebrate, I'm joining in
Tilly Greene
's amazing Huge Reader Contest. This month, all month long, she's been telling readers to comment on her blog for a chance to win a Sony eReader (pink--sorry, guys but I bet I know someone who can make you a nice black leather case for it) or bunches of swag.
And today it's my turn to do a
guest post featuring

Lions' Pride
. Go forth and comment. Comment on some of the older posts too. I'd love to see one of my readers win, since I'm not eligible.