Link Love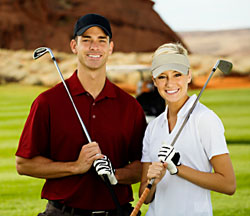 No, that's not the title of an erotic romance about either golfers or folks who are
just a bit too fond of chainmail
(though around here, you're forgiven for thinking either.) It's a round-up of some fun stuff from around the Web. I'm a bit weary tonight, so instead of blathering on about something or another, I thought I'd share some bits of goodness I've found elsewhere. Surprisingly enough, you can click on most of these links at the office and not risk appalling/offending/arousing your co-workers. It's not all about the sex here. Just usually.
It's Only a Choice
...to be creative or not to be. This blog is put together by my very creative friend Kathie, who also writes the cozy and thought-provoking simple living blog,
Two Frog Home
.
And because I find other people's creative processes fascinating, an
interview
with the above-mentioned Kathie.

Important safety tips for the published
(or soon to be published, or hoping to be published) writer.
Book trailer
for
Gotta Have It: 69 Stories of Sudden Sex
. (OK, this one is decidedly NSW). I'm in the book, but not in the trailer, except as a quick mention of the title, "Laughter in Hades."
And because every writer (heck, every working person) needs tasty recipes that all but cook themselves, a
sample
from a very handy
Website
.